All Terrain Vehicles Safety Tips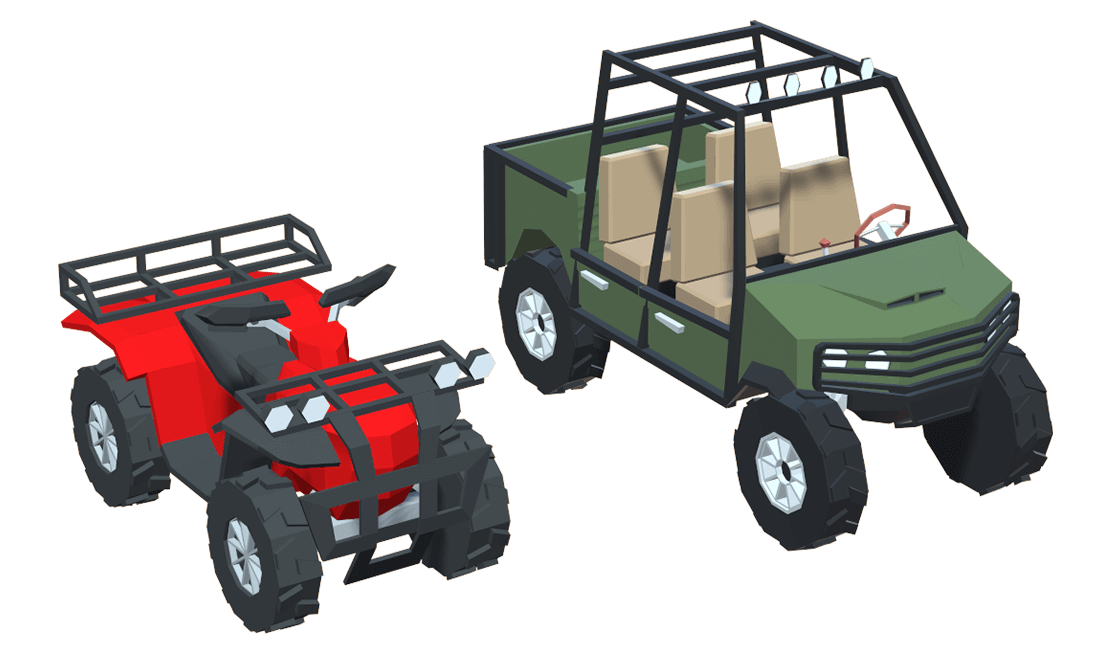 All-Terrain Vehicles (ATVs) also known as a light utility vehicle (LUV), a quad bike, or simply a quad, is a vehicle that travels on low-pressure tires, with a seat that is straddled by the operator, along with handlebars for steering control.
ATVs allow hunters to move into areas that would be difficult to reach on foot. It is important to operate the equipment safely and properly. Show respect for other people. Be aware that an ATV is not a toy and can be hazardous to operate. ATVs handle differently from other vehicles such as cars and motorcycles. A rollover or collision can occur quickly. It is vitally important that an ATV user take a training course to receive proper instruction.
Misuse of all-terrain vehicles has been known to cause erosion. There are several considerations to bear in mind when using an ATV.
Environmental Considerations:
Tires can damage wet or soft soil
Plants, their roots or seeds may be destroyed or damaged
Always prevent litter
Avoid fuel and oil spills
Do not disturb wildlife during nesting and birth periods
Never chase animals with a vehicle
Do not create unnecessary noise. You may be disturbing wildlife, landowners, and other outdoorsmen
Safety equipment should be worn at all times while operating an ATV.
Safety equipment includes the following:
A helmet is the most important piece of clothing
Goggles help protect the eyes
Gloves can protect against scratches and cold weather – gloves can give you better grip on the controls
Wear sturdy, high boots
Wear long sleeved shirts and long pants to protect the body
Keep the ATV in good working condition

Tell someone where you are going

Match the terrain to your ability

Carry your firearm unloaded and in a proper firearm rack or case

Never allow a child under 16 years old to operate an ATV without adult supervision. A child may not have the strength, size, skills, or judgment needed to operate an ATV safely

Never carry a passenger on an ATV. A passenger may upset the balance of the ATV

The ATV is an off-road vehicle and is not to be operated on a public road

Never consume alcohol or drugs before or while operating an ATV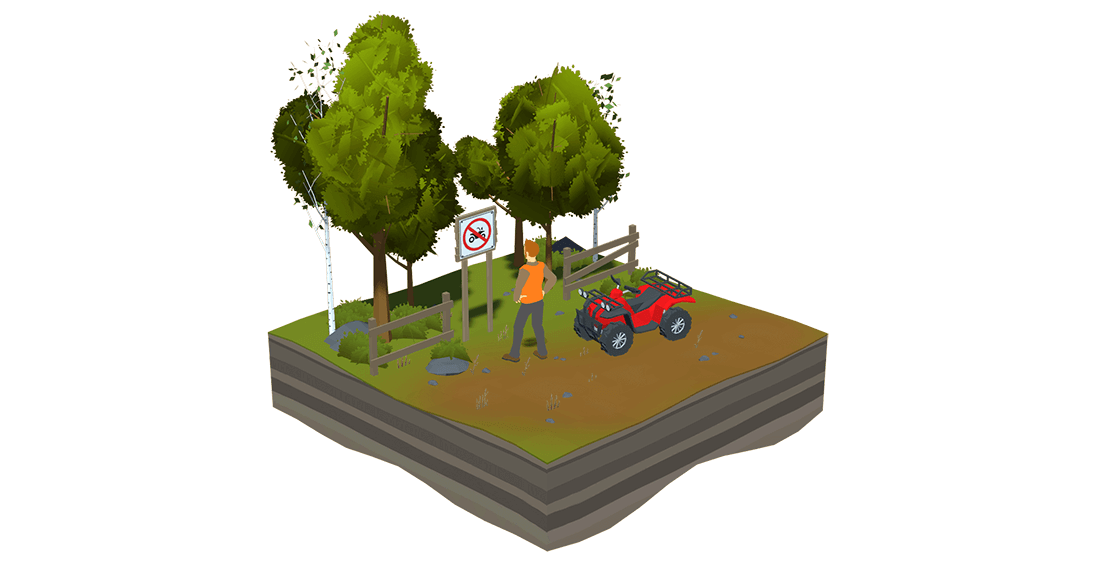 When riding an ATV, remember you have a responsibility to the landowner, wildlife, other people and the environment. Some areas have been restricted or signs have been placed to eliminate problems caused by irresponsible behavior with ATVs.